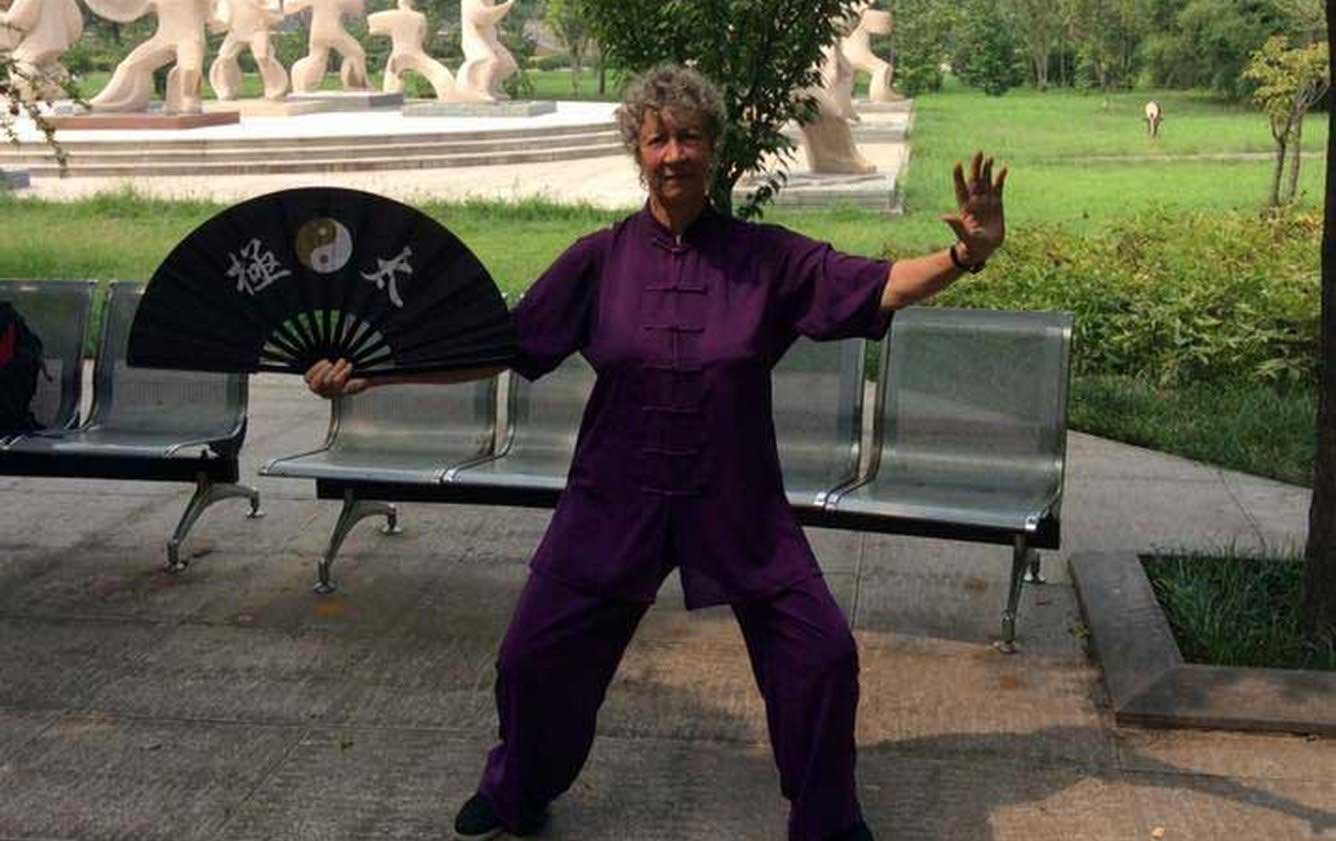 Pam Hedge spent August 2016 in China on a trip organised by Grandmaster Liming Yue. Travelling with a great group of guys we had a good mix of Tai Chi training, meeting and working with numerous Tai Chi Masters and groups of enthusiasts and of course sightseeing. It was a unique visit this time around, meeting three generations of the Chen Zheng Lei family. Grandmaster Chen Zheng Lei is the head of the Chen family in the 19th generation. It was an honour to do tai chi in his daughter's Tai Chi Centre, and later on in the trip, to be invited to watch some amazing Tai Chi Form demonstrations including that of his grandaughter too. Such a talented family!

Hong Kong was the first venue with many highlights including; early morning training in the park, paying respects to Bruce Lee, and seeing the colourful skyline on an evening excursion. Master Kuang and our tai chi friends gave us a marvellous welcome with some intensive training at his wonderful tai chi centre in Xiangtan. Many a fine meal was shared and our week visit culminated with a fantastic party in our honour.

Then we moved on to Xian City with a walls tour and, of course, the Terracotta Warriors, with our visit being shared amazingly with Aung San Suu Kyi. Zhengzhou included more tai chi experiences with Kungfu and Tai Chi areas being explored. The Shaolin Temple and the birthplace of Tai Chi Chenjiaogou were also included.

Our last stop was Beijing, with visits to the Great Wall, the Summer Palace, Temple of Heaven, the Forbidden City, Tian'anmen Square and the world famous Silk Market. We are looking forward to returning next year. Interested parties are welcome to get in touch. Additionally you have the opportunity to work with Grandmaster Chen Zheng Lei next Easter. March 14th-17th April in Manchester.